Sometimes called the "Holy City" due to the large number of churches, Charleston is one of the oldest cities in the United States. People flock to Charleston for many reasons: its historic homes, stunning beaches, southern charm, tasty restaurants, its numerous art galleries and so many more!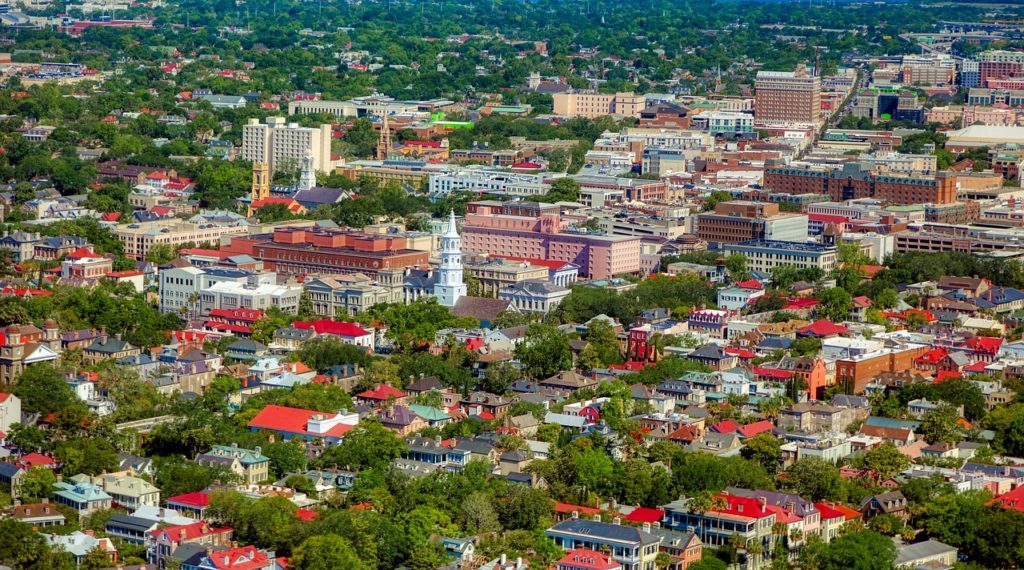 There is so much happening in Charleston, so we made a list for you to see and do in case you decided to drop by the Holy City!
The Battery
Stretching along the southern tip of the city overlooking Charleston Harbor are the Southern-style mansions. These gorgeous and must-see structures were once the center of the maritime activity of the city. In addition, you'll get to see stunning sights of the harbor. Adjacent to the area is White Point Garden, a city park that features a gazebo and a large collection of old military cannons! Tourists and locals visit here for picnics or walking their pets. So, if you happen to stroll along the Battery, don't forget the White Point Garden nearby.
Restaurants
There is some great food to be had in Charleston's restaurants. From deli's and diners to fine cuisine. Magnolia's is a suggestion for a treat. They specialize in upscale Southern cuisine. Or you could try Raw which has seafood including raw succulent oysters and also tacos. The Tattooed Moose is a local joint and the decor is not the fanciest but it has great traditional American cooking. Fig on the other hand is fancier and has new upscale American cooking. But the favorite of Jock and Carol McClees of Enchanted Marketing is Poogan's Porch. It is in an old house with lots of character and has great Southern cuisine, often with in interesting twist.
Art Galleries in Charleston
When it comes to art, there is no shortage of it in Charleston! The city is home to numerous artists who exhibit their artwork in more than 40 galleries all over Downtown Charleston. Tourists can browse the larger art museums like the Halsey Institute for Contemporary Art or the Gibbes Museum of Art. On the other hand, they can also peruse the many smaller and independent art galleries with artworks that can be purchased.
From modern and contemporary pieces to European art, you will definitely have a hard time selecting an art piece to bring home!
The South Carolina Aquarium
This must-visit aquarium is perfect for families especially the kids! Home to over 5,000 animals, this aquarium features lovely exhibits, a sea turtle recovery center, and touch tanks. It also hosts a 220-pound loggerhead turtle in its two-story ocean tank! So cool!
The best time to visit the aquarium is in the warmer months. It a great place to spend the time away from all that humidity!
The Gorgeous Beaches of Charleston
Charleston's beautiful, sandy beaches are the city's main attractions. They're a short drive away from the city so make sure to pack sunscreen! A few beaches you can visit are Folly Beach, Sullivan's Island, and Isle of Palms.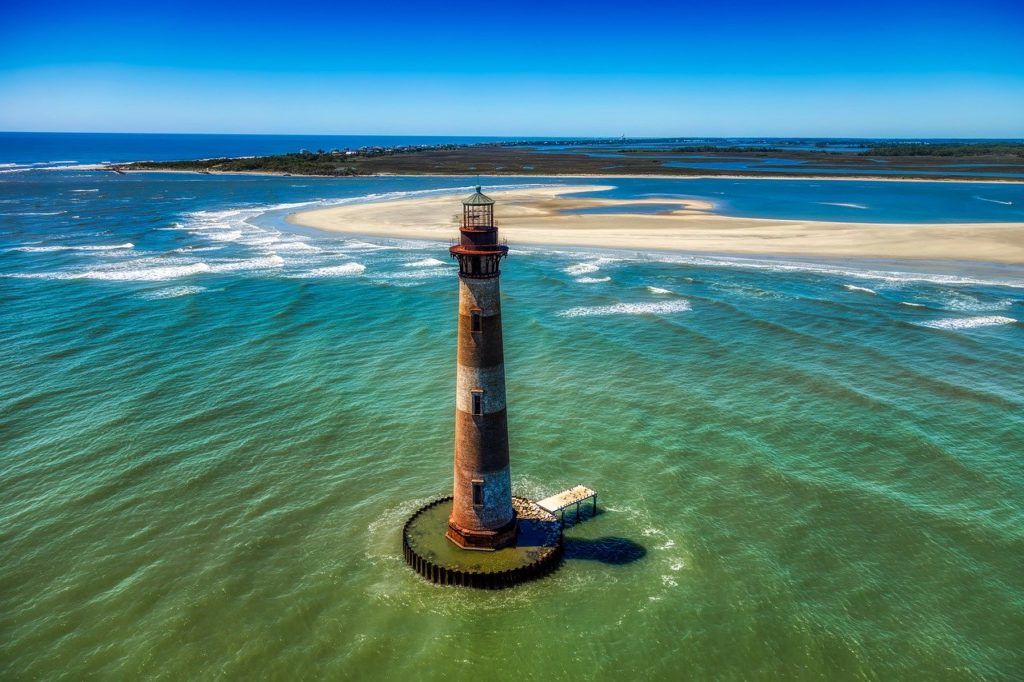 Folly Beach is locally branded as "The Edge of America". Visit this huge stretch of shoreline for surfing and nature, or head to Folly Beach Pier to catch fish or sit idly by. At the end of the island, you'll get a closer view of the Morris Lighthouse. Meanwhile, Sullivan's Island prides itself for its dazzling beaches, one-of-a-kind shops, and delightful restaurants. Furthermore, Isle of Palms boasts its beaches that are perfect for windsurfing, swimming, sunbathing and sailing.
Angel Oak Tree
Standing at 65 feet with a 25.5-foot circumference, Angel Oak tree is one of most photographed sights on John Island. It is over 400 years old and is probably one of the largest oak trees you'll ever see.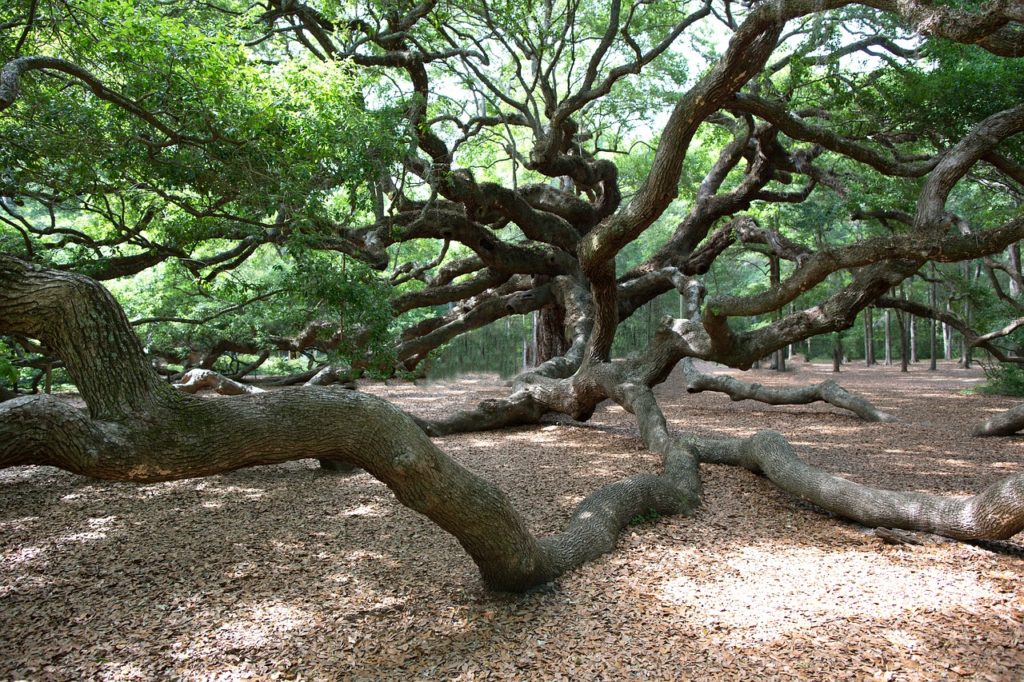 Keep in mind though that there are a number of rules you must follow when visiting this magnificent tree but many say that it's worthwhile to take a visit.
Charleston Tea Plantation
If you like tea better than coffee, it only takes 30 minutes from downtown Charleston to drive to the plantation. Here, you can find a gift shop that samples tea varieties of different kinds! You can take a tour of the plantation for free or pay 12 dollars for a trolley tour which lets you witness firsthand the process from tea planting to packaging. This tourist spot is simply for tea addicts!
Old Slave Mart Museum
Charleston was a center for the slave trade before the Civil War and this museum gives details of this grizzly business. At one point, Charleston was bringing in the range of 35-40% of all the slaves coming to the United States.
Restaurant Tip
While there are lots of great restaurants in Charleston, Clark Weeks and we recommend Poogan's Porch if you visit the city.