The ancient Cambodian temple of Angkor Wat is the largest religious monument. This alone is reason enough to have this destination on your bucket list of 'must visit' places. Constructed in the 12th century, today the Angkor Wat temple is seen as a symbol of Cambodia. The temple complex is located over approximately 400 square km and was recognized as a UNESCO World heritage sight in 1992.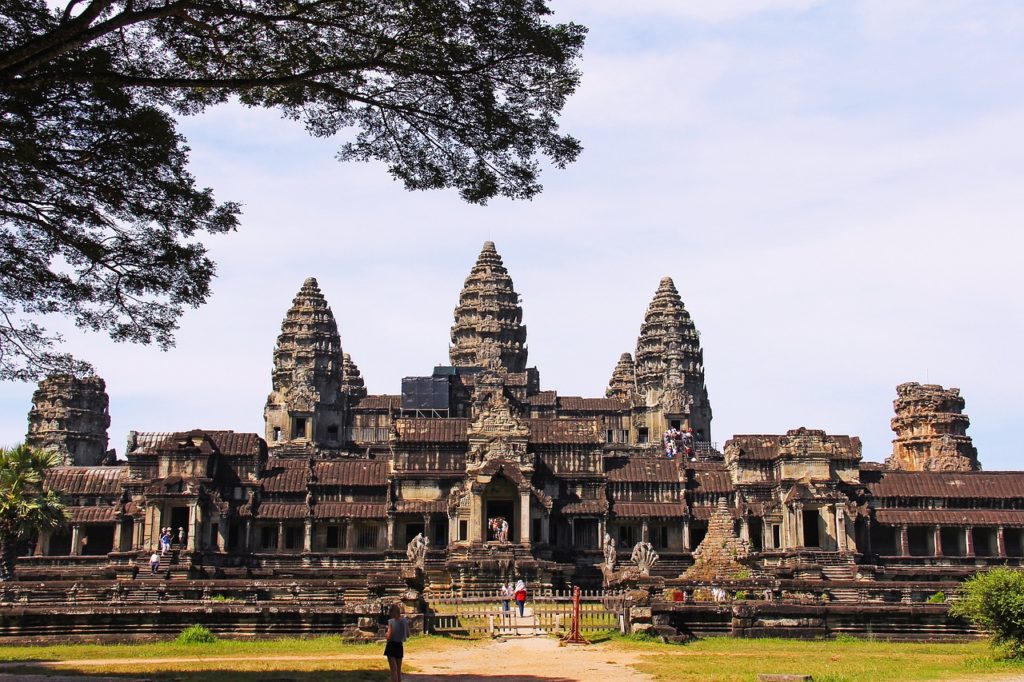 Location
The temple is located just a few miles from the modern-day town of Siem Reap. Like the rest of Cambodia, the weather in this location is hot. So, be prepared for a day of heat and humidity when undertaking this journey.
Traveler's Tip
You can rent a bike from Siem Reap to visit this tourist spot. It is easily accessible via main roads and streets.
Visiting Angkor Wat
While the weather is usually hot and humid, there is some respite during the months of December, January, and February. So, make sure that you plan your visit sometime during these three months. It is amazing that there is anything left of the site considering how overgrown it was when it was rediscovered. Especially with the large strangler fig trees that have roots going everywhere.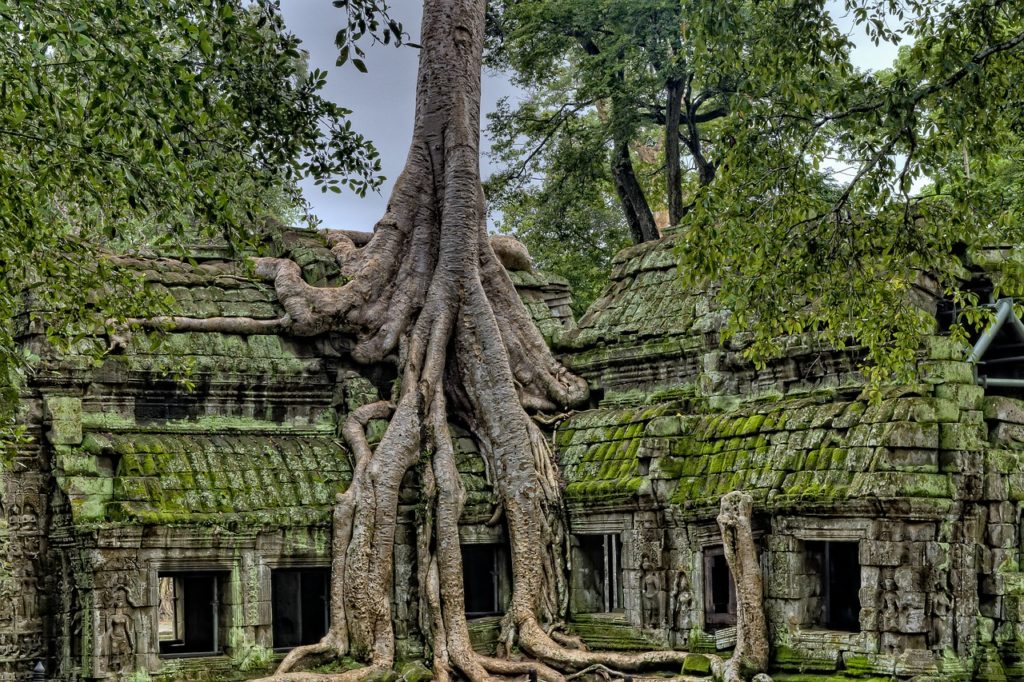 Traveler's Tip
Avoid the rainy season which begins in May.
How to Reach?
Siem Reap is the closest town to the temple of Angkor Wat. You can reach Siem Reap by flight, train, or bus. The city also boasts of plenty of hotel accommodation for tourists that arrive from all over the world. From Siem Reap, you can rent bicycles, motor bikes, or even tuk-tuks to reach the temple.
Traveler's Tip
Make sure you avoid transportation and visa scams that are rampant in this region.
Entrance Fees
While the temple complex attracts a substantial entrance fee, very little of this is pumped back into the Cambodian economy. Additionally, most of the temple restoration activities are handled by international organizations. The entrance fees as of 2017 are as follows,
Day pass – $37
3-day pass – $62
7-day pass – $72
Traveler's Tip
Dress appropriately, meaning, keep your shoulders and knees covered.
Tours & Guides
Angkor Wat is rich in history, so hiring guidance services can also be a good option. You can consider an independent guide or be part of a tour. A tour might feel slightly rushed, but if you are pressed for time then you can cover more ground with it.
Traveler's Tip
Make sure you hire a licensed guide. There are plenty of rogue guides around.
Although the civilization that built the magnificent Angkor Wat temple went extinct centuries ago, it left behind a structure that has awed millions of tourists to date. Even though the Angkor Wat failed to make it to the 7 wonders of the modern world, it still remains one of the most popular tourist destinations globally. This concise guide is designed to help first time travelers to Cambodia. While the country has moved into the twenty-first century, you are likely to find scamsters every now and then. So, make sure that you do thorough research before you board your plane and avoid getting caught up in a scam.